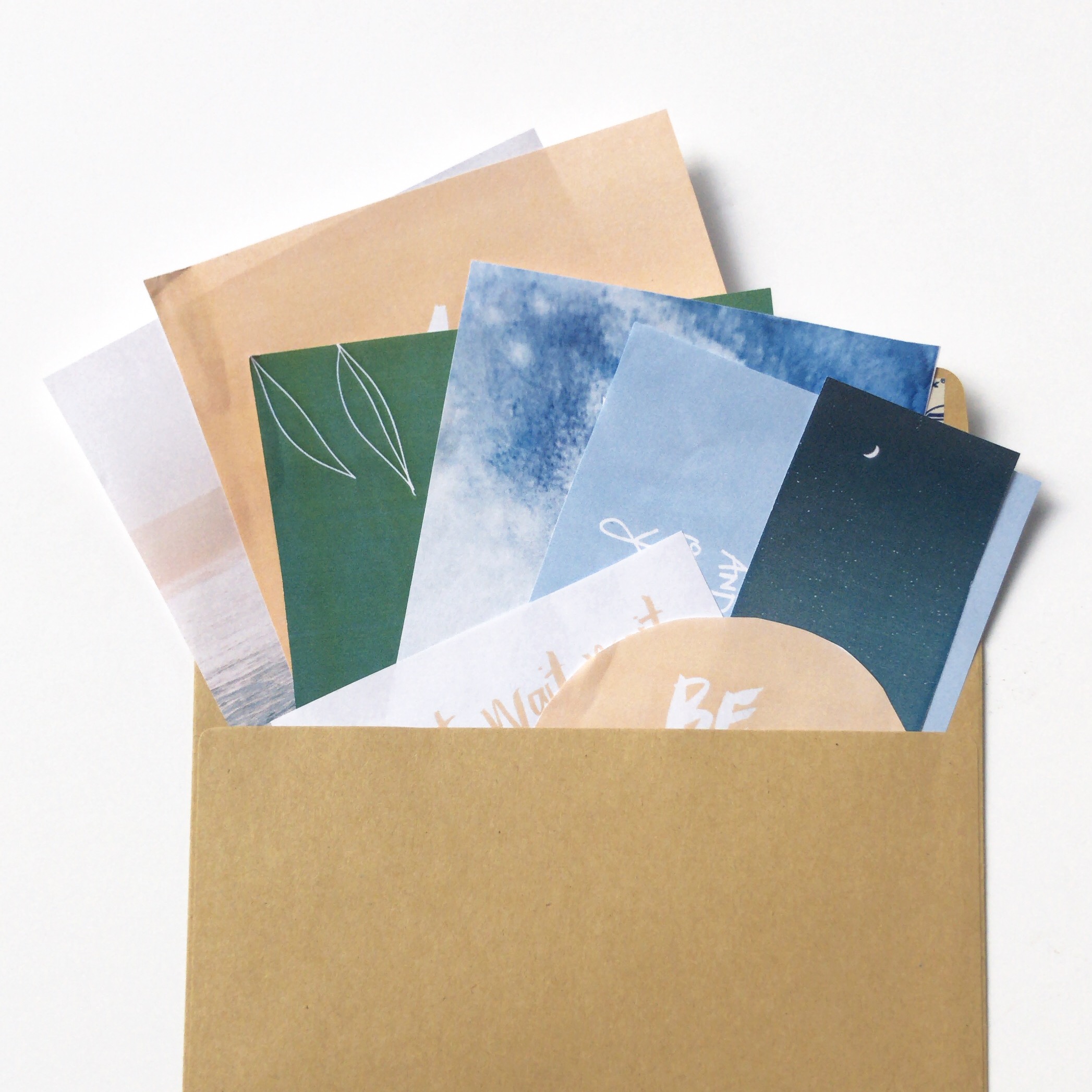 Reminder Mail
Introducing Reminder Mail! A curated selection of quotes, scripture, and sayings to remind you of what's good, what's real, what's true. Each season you'll receive 5-10 art prints, cards, and other fun flat goodness to put up in your home, car, office, or to share with a friend.
Bundles mailed 4 times per year in summer, fall, winter and spring.
$28/quarter or $98/year
No refunds or exchanges. Annual subscriptions are final sale.